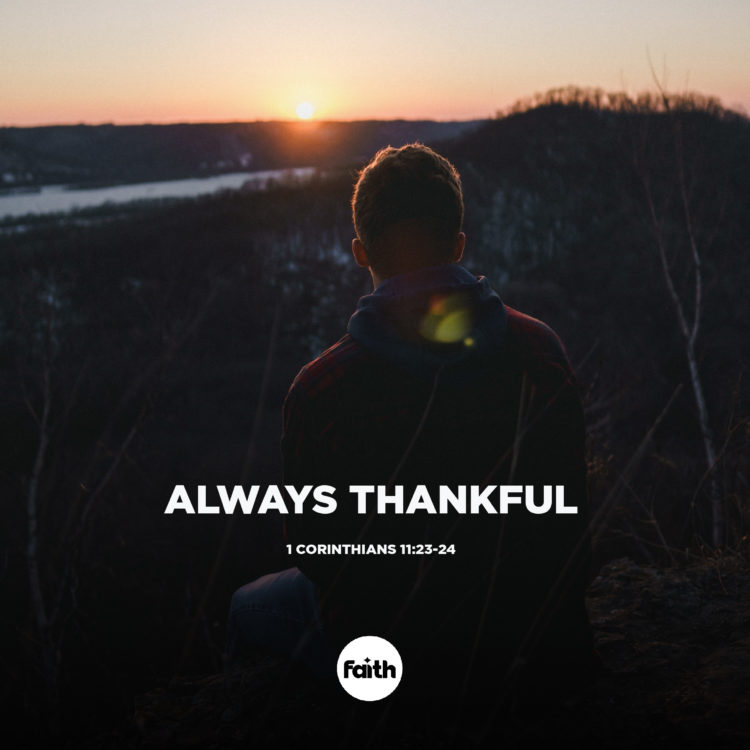 Jesus intentionally lived out His life as a living example for us to follow. He knew full well that this wasn't something we could accomplish on our own, but with the empowerment of the Holy Spirit living in us, it would be possible!
He modelled one of the most powerful demonstrations of 'victory under fire' the very night He was betrayed. He gave thanks. Can you think of a better example of a sacrificial offering? He didn't give thanks for the betrayal; He gave thanks in the midst of it. As a result, bitterness never stained His heart and He was able to be the perfect sacrifice for our sins. Harboured disappointment results in bitterness of heart, which leads to death; but a thankful heart will always attract breakthrough! It's easy to give thanks when things are going well, but the true prize of a thankful heart comes when we choose to be thankful in the middle of hardship. This sacrifice is priceless to the Lord. It's what Jesus presented to the Father in His darkest hour, and His reward was to be given the Name above every other – because of His pureness of heart.
Bill Johnson wrote about how this kind of sacrificial thanksgiving has a limited lifespan. When we get to heaven, there will be no hardship or pain. It's only now, while we are on this earth that we will have the opportunity to offer this precious offering to the Lord – being thankful in hardship. Keep your heart free from bitterness and attract the blessing of God by choosing to be thankful – always.