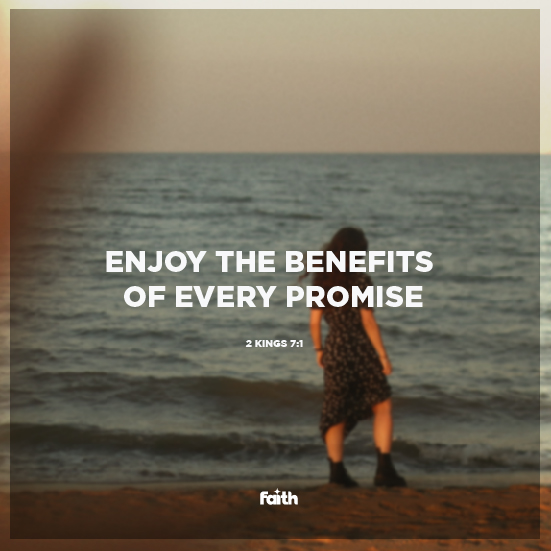 If I told you that within 24 hours, God is able to supernaturally turn the market from a great depression to a flourishing economy, would you believe it? When the prophet Elisha made this decree, the king's official didn't believe him. As a result, he was told he would witness the miracle, but not partake of the blessing. Talk about a tough lesson to learn!
When God's Word declares something, we better pay attention to it; and if we care to walk in the benefits of its promises, it would be wise to make it the final authority of our lives. As children of God, our faith isn't based on the socio-economic conditions; it comes from us paying careful attention to God's Word.
What God has promised will never return void; it always, without fail, produces exactly what it says. We will enjoy the benefits of every promise when we choose to believe God's Word above what we see in the natural.