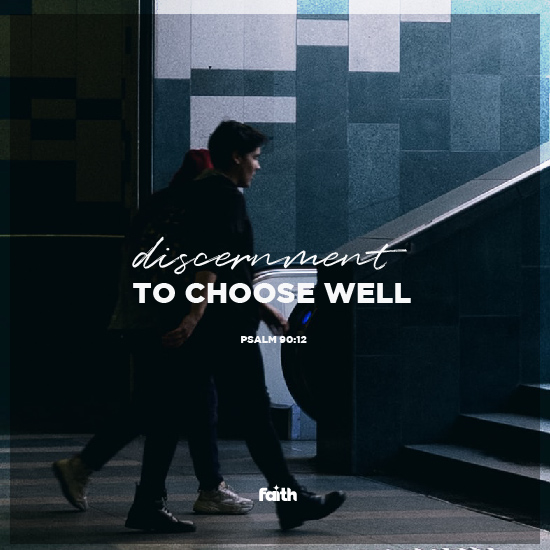 If you've ever witnessed the passing of a loved one, you can probably attest to the fact that in relation to eternity, life on earth is short. What we experience here may seem to be of little importance in light of what is waiting for us in heaven. However, throughout scripture, we are taught to pay careful attention to the way we live. The Bible says every action is weighed before the Lord, and we are to take account of every word we speak.
That's why the wisdom of God is so essential to us as we live each day full of purpose, prioritising the things that really matter. In a world where the sacred things can often be forsaken for the pursuit of the common, only true Godly wisdom gives us the discernment to choose well – choosing true life, the God-kind of life.
Today, take a moment to pause and engage God's Word, which is His wisdom. Ask the Holy Spirit to make this living Word alive to you, etching its wisdom deeply in your heart to choose His way in all things.