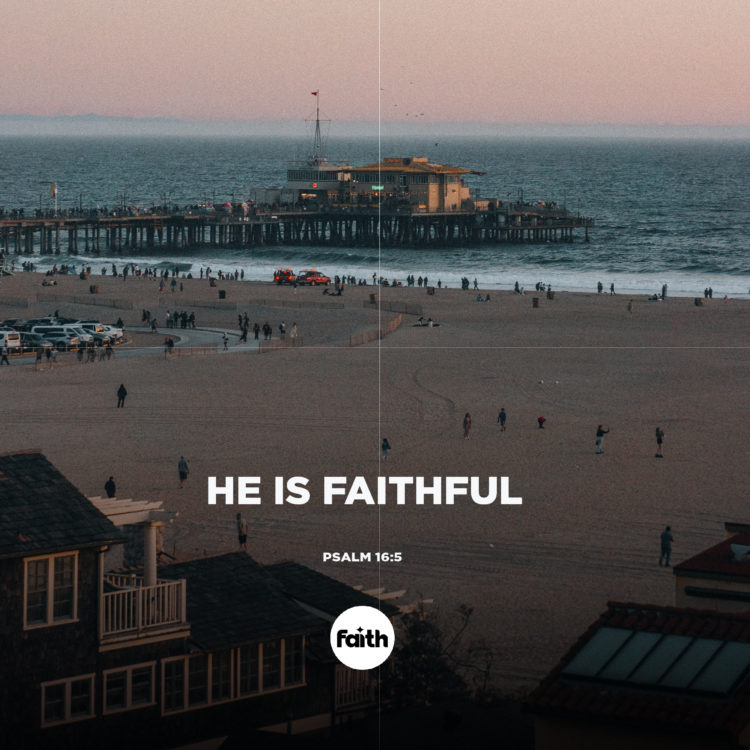 The path of the righteous is destined to always move forward and upward – even when challenges arise. Psalms 23:4 says, "Yes, though I walk through the [deep, sunless] valley of the shadow of death, I will fear or dread no evil, for You are with me; Your rod [to protect] and Your staff [to guide], they comfort me."  The TPT translation says, "…You remain close to me and lead me through it all the way. Your authority is my strength and my peace. The comfort of Your love takes away my fear. I'll never be lonely, for You are near."
When we face any challenge or difficulty in any regard, we simply walk through, faithfully doing exactly what the Lord has called us to do. Don't camp in the valley, it's not your destination.  In the face of conflict, humble your heart to God, and draw deeply from the well of the water of His Word.  Keep your warring emotions under the control of the Holy Spirit, as you choose to draw closer to the Lord and delight yourself in Him.
He is your God and your rock!  He is your peace and your joy!  He is El Shaddai – the God of more than enough!  He is your inheritance! He is your prize, your pleasure, and your portion!  In Him – you will ALWAYS overcome. Confidently celebrate your victory in Him, even before you see it with your natural eyes – because He who has promised – is faithful.