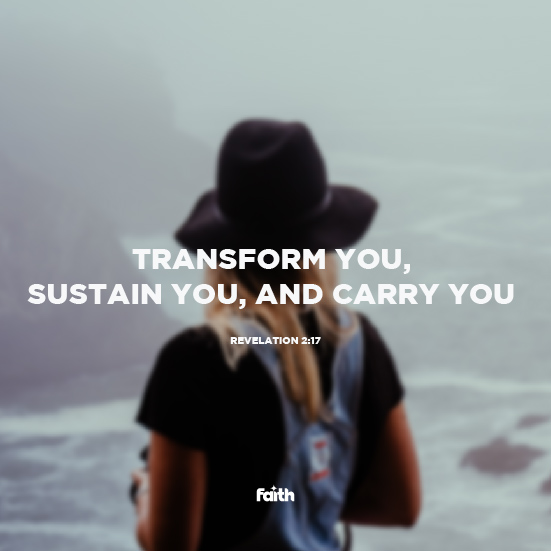 Jesus makes it very clear that our aim in life is to keep the faith and live as those who overcome and are victorious – no matter what we face. And for those of us who refuse to throw in the towel and quit the faith – He promises the reward of eating the manna that is hidden in heaven for us.
This spiritual nourishment will supernaturally strengthen and satisfy us as we choose to stand upon the truth of His Word and refuse compromise in the times our faith is tested. This manna gives us vitality and power to withstand whenever the enemy tries to trip us up.
Every time we refuse to become offended, or flee from the temptation to sin and give into our flesh – God's Word will rise up strong inside us. The Holy Spirit will cause that Word to nourish, strengthen, comfort, encourage and satisfy us with overwhelming peace and life.
Jesus spoke to His disciples about this food they knew not of – the very spiritual food that caused Him to be sustained by God. Let your strength come from feasting on every living Word found in the Bible. It will transform you, sustain you, and carry you right into victory.