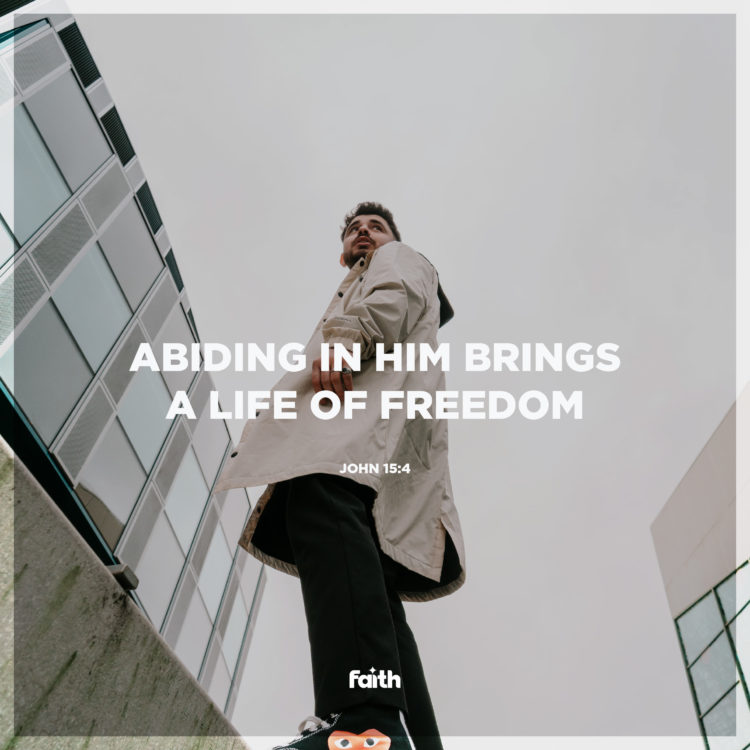 Disappointment becomes the destiny killer of every well-meaning Christian, who strives to be perfect in their own strength. We set out to be ideal followers of Christ, vowing to never repeat previous mistakes. Still, the harder we try to be perfect, the more old patterns repeat themselves. Striving for perfection outside of God's grace amplifies our weaknesses and shortcomings, leaving us totally disheartened.
While Jesus called us to be perfect as our Heavenly Father is perfect (Matthew 5:48); He never intended us to do it on our own. He said our strength and excellence of character comes from remaining intimately connected to Him, the Vine. Come out from under the burden of striving to be perfect on your own, fall in love with Jesus as the Holy Spirit reveals His goodness to you through His Word. You'll begin to enjoy the freedom of leaning on His ability to transform you from the inside so your fruit comes from His work in you, not your own attempts for perfection.
Choosing to abide in Him brings a life of freedom as you understand righteousness is your portion in Christ Jesus.