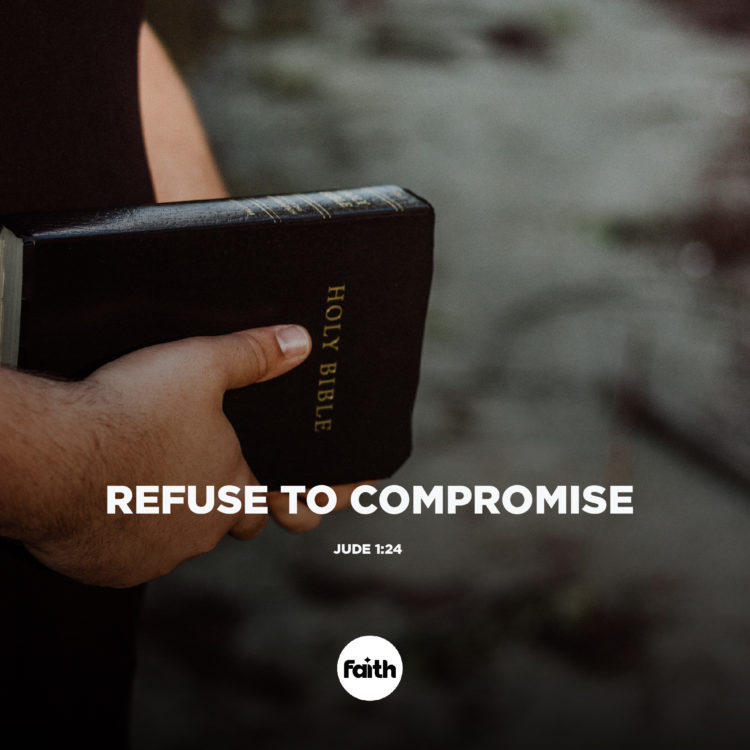 Jude wrote this letter to a church, instructing them to work hard to keep the message of the Gospel pure. That's because certain men had crept into the church with teachings that allowed for moral compromise. They were distorting the truth, causing many believers to believe they could live how they pleased and still be blessed by God.
The truth is unless our hearts and consciences are pure before the Lord, and we follow His way of doing and being right, we will never have faith strong enough to be victorious over the devil. Jude told the believers how to keep their faith pure. He said they should build up and be founded on their most holy faith, by praying in the Holy Spirit. They must devote themselves to the love of God, through obedience, and stay alert – expecting the justice and mercy of Jesus. But here is where the true power lies: GOD keeps us as we're faithful to do what His Word tells us to do.
If we diligently seek the Lord and do what His Word says, one day at a time, He will keep us on solid ground. Our faith will remain strong and true, keeping us in the centre of His perfect will! So stay true to Him and His Word, and refuse to compromise your faith.