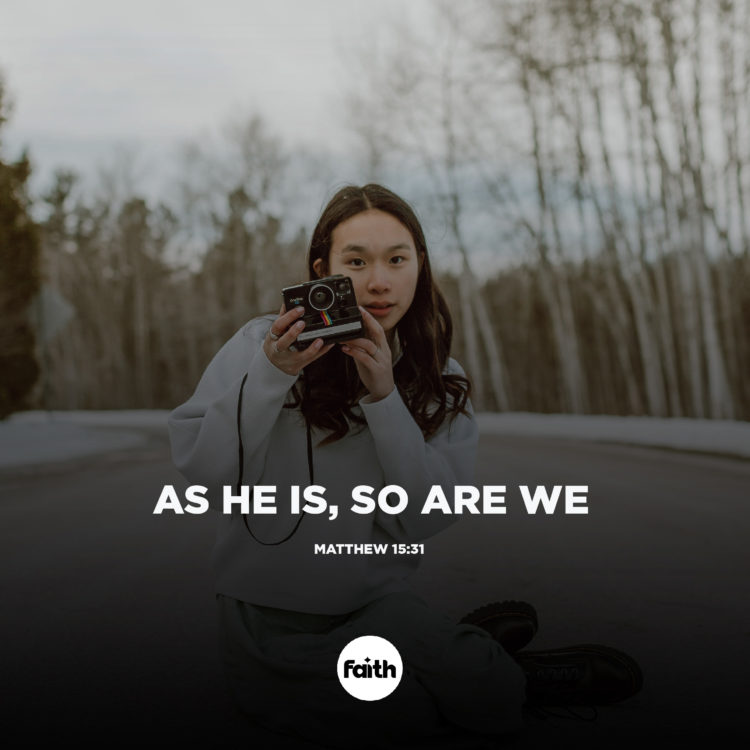 During the ministry of Jesus, there were some who became offended and looked down on the works He was doing. But there were also multitudes who followed Him, desperate to receive His touch. When people encountered Jesus, they saw the love and power of God in action.
The remarkable truth is Jesus turned around and gave His disciples this instruction: "Go – do the same". The same works Jesus performed are the works we have been given the authority and power to do. As we make the decision to completely yield ourselves to Him, He will supernaturally work through us to touch His people. He is the Head of the Church, and we are His body!
As we operate by His Spirit, people around us will experience the same love, compassion, and power of Jesus – not our own. The evidence of those who choose to live in Christ will be physically seen and experienced by those surrounding us. They will encounter His love and power as it's demonstrated through us – because just as He is, so are we in this world!