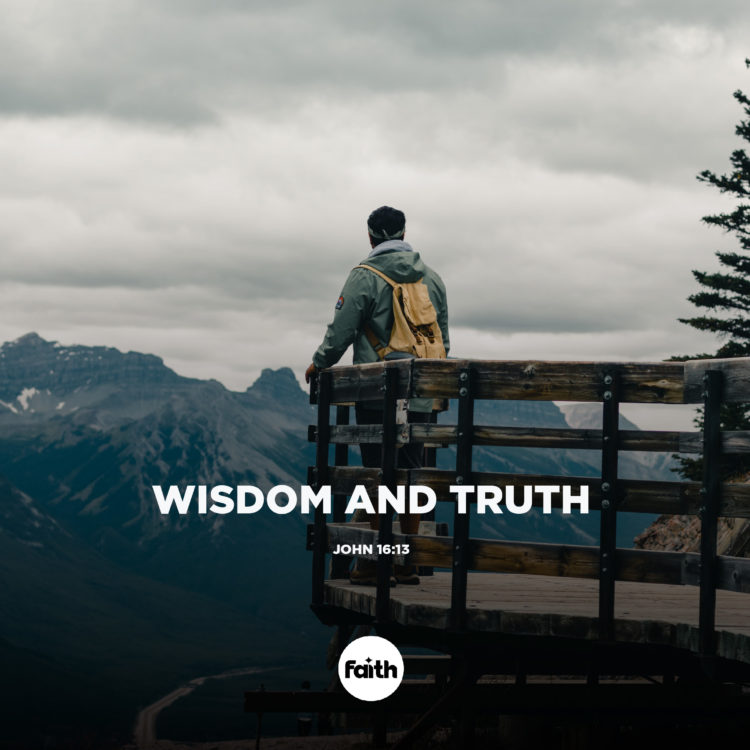 Have you ever experienced someone making total sense of a situation that you just couldn't make sense of yourself? This is what happens when we listen to The Holy Spirit. In an instant, He clears up confusion and causes us to see clearly. It's as though a curtain is drawn back to reveal an open view that was there all along, just hidden from our sight. This is one of the chief purposes of the Holy Spirit in our lives; He reveals things to us that without Him, we could not possibly see. And what He reveals is always truth. It will always come straight from the wisdom of God.
Don't for a moment think you need to have a certain qualification in order to receive this kind of illuminated wisdom and knowledge from God; especially when it involves seeing things that are to come. Jeremiah 33:3 says we will hear from God when we call Him. In other words, all we need do is ask. Romans 8:14 says one of the earmarks of a child of God, is to be led by His Spirit.
As a believer, this is the most supernaturally natural instinct we have. Our spirits are joined to His Spirit and He is continuously communicating wisdom and truth to us. All we need to do is take the time to stop being distracted by the noise around us, and tune in to His voice that is inside us. Spend time listening to Him today and see His truth wipe all that confusion away.