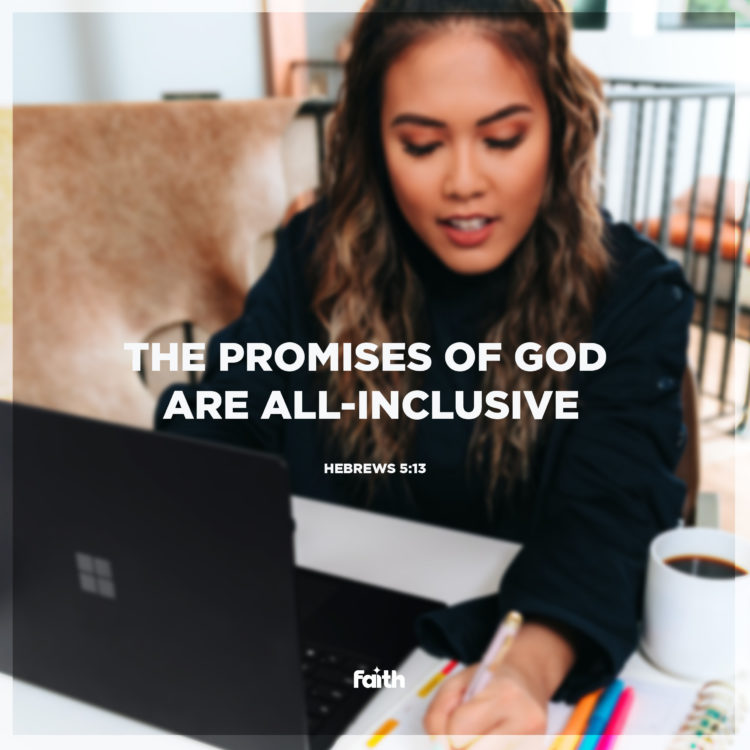 The promises of God are all-inclusive. They give us hope that never fades. They fill our hearts and minds with life and peace, and when we take the time to meditate on them, they produce the spiritual force of faith inside us to receive their fulfilment in our lives.
That faith is strengthened and intensified in us as we listen to the Holy Spirit. He reveals how the truth supporting those promises can be applied to our lives. For instance, when we need a financial miracle, God's promises declare His abundant provision, when we apply His financial principles. Or, when we are praying for physical healing, His promises declare divine health, when our souls prosper and we choose to walk in love – not harbouring unforgiveness towards others.
It's these small adjustments we make to align ourselves to the Word of righteousness that cause us to become skilled in receiving the fulfilment of God's promises in our lives. When we choose to embrace the full process of hearing, meditating and doing God's Word we become skilled in receiving His promises too.